Unity can only be manifested by the Binary. Unity itself and the idea of Unity are already two.
-- The Buddha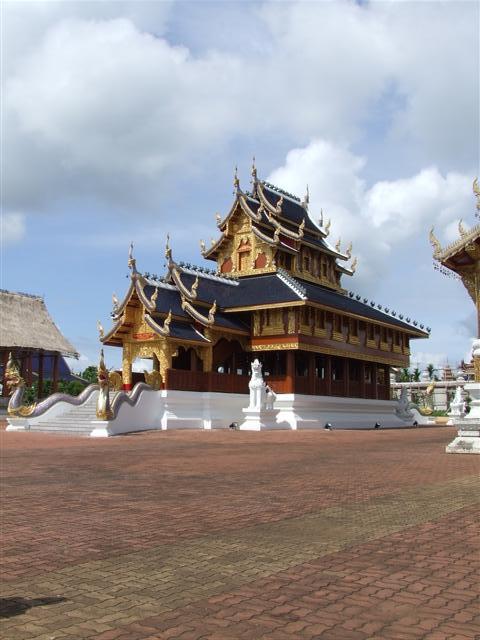 The Thai's have a word for dried rotten bananas and other fruits dipped in various things and dried. I can't pronounce it. The one that causes me concern is a delicacy called 'take one large fish, whole. Hang in sun to dry a bit and season itself. Eat.' Every now and then we smell fish and sure enough there is a bacterial wonderland hanging over at the neighbors place.
I don't think tree is on the must have list. She will have to settle for the bamboo.
Allegory. Thai's take everything very literally. Thus the reason Theraveda is so predominant here. Telling a Thai to not take something literally utterly escapes them. Saying Quan Yin is the /mother/ of Buddha means she gave birth to Siddartha Guatama, period. Even explaining carefully that I refer to the Quan Yin mind, the spirit of compassion and mercy fails to fly. I have tried the tack of explaining the cosmic consciousness aspect, certain energies, principles, are universal. Compassion is not possessed by any single individual. Quan Yin simply personifies, draws from the cosmos that aspect of life and brings it forth. I ask why many Quan Yin images have a little image of the Buddha sitting on her head. Nope. Mother is mother. Birth is screaming and pain. I suppose this is the reason the word allegory isn't in any Thai-English dictionary I have seen.
---