At Home in Thailand
Little by little a person becomes evil, as a water pot is filled by drops of water... Little by little a person becomes good, as a water pot is filled by drops of water.
-- The Buddha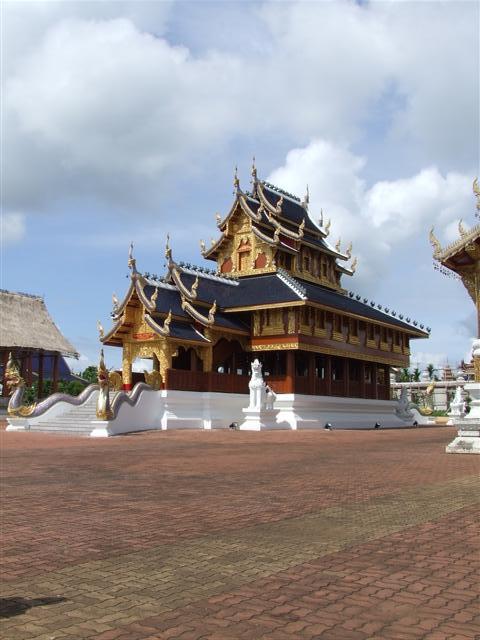 Thailand is a stunningly beautiful country which a few westerners, upon experiencing it, decide to call home. This is not always an easy transition but it can be an extremely rewarding one. This site covers the ups and downs of immigrating to Thailand from the perspective of an American and an Englishman who have made the transition and have been living the Thai life with their Thai families for many years. From practical considerations including retirement financing and medical care, to recreation, travel, and the things that make life worthwhile, This is a how-to for westerners who would like to live in a tropical paradise while making their retirement dollars stretch as far as possible.
This site has grown through the insights of pair of expats who have lived in Thailand for decades and those of their Thai families. Through the eyes of those who have experienced it directly and can communicate their insights with artful perspicuity, the reader will see a Thailand almost utterly unknown to westerners.
Join Rupert, Gerry, Yunee, and Sassyanne in their dealings with bureaucracies, builders, mechanics, arachnids, rodents, civil servants, and other local fauna as they adapt to the country in all seasons, watching the rains, mosquitoes, crops, and tourists come and go. Told simply in a delightful narrative style and with a profound reverence and appreciation for the people and the place, these pages reveal the incongruities and absurdities of their country as well as the sublimely idyllic.
-- KT, editor
---