You can search throughout the entire universe for someone who is more deserving of your love and affection than you are yourself, and that person is not to be found anywhere. You yourself, as much as anybody in the entire universe deserve your love and affection.
-- The Buddha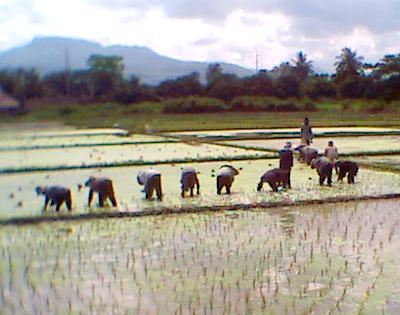 The bamboo we planted at the beginning of the year has 3 new shoots growing at about 6 inches a day.
The rice fields around us have been flooded for over a month now. The rice is sprouted by throwing the seed into one area then replanted. Rice planting is a communal effort. The group of people seen here each having their own fields, each helping others get planted out.
Exciting, huh?
---