Do not believe in anything simply because you have heard it. Do not believe in anything simply because it is spoken and rumored by many. Do not believe in anything simply because it is found written in your religious books. Do not believe in anything merely on the authority of your teachers and elders. Do not believe in traditions because they have been handed down for many generations. But after observation and analysis, when you find that anything agrees with reason and is conducive to the good and benefit of one and all, then accept it and live up to it.
-- The Buddha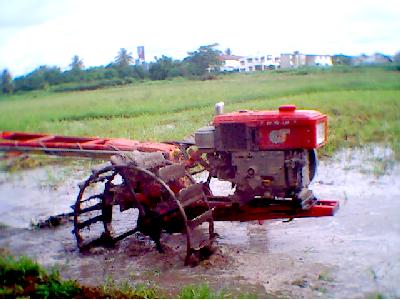 I never want to own a gasoline engine vehicle again.
The reason for gasoline engines is, more peppy, a tiny bit better acceleration, wider RPM range. But, the new diesel engines are almost as peppy, give much much low RPM acceleration, and the only time you use the wider RPM's of a gas engine is the extremes when you 'put your foot on the floor' to pass or very high speeds.
A diesel engine tune up is, change fuel filter every year or so. Change the fuel injectors every 3 to 5 years. The only complex part on a diesel engine is the fuel pump. However, it is never repaired n the vehicle. Repair shops remove the pump and put it on a test jig. The entire fuel delivery system can be checked, metered, adjusted, and replaced on the engine in couple of hours. No guessing, no fiddling with dozens of smog parts and various tubes and switches.
And then...
Gasoline is a solvent. It is constantly trying to remove the lubrication on the cylinder walls. Diesel is a lubricant.
Gasoline burns hotter. The engine subsequently runs hotter. Over a certain temperature a gasoline engine runs less efficiently as pre-ignition problems occur.
A diesel engine runs better the hotter it gets. Diesel combustion is so cool there must be a serious malfunction of the cooling system for it to overheat.
Diesel power is more even throughout the combustion stroke. Consequently, less stress and strain on parts except a much more massive cranshaft.
Diesels run slower, so they simply last longer by the number of RPM's over the lifetime of the engine.
In Thailand the whole matter is exemplified. People who want large luxury cars and those who want hot rods run gas engines. Everyone else, the majority of vehicles here, run diesel engines. They also abort diesel engines into some very weird situations. I have seen diesels crammed into BMW and Alfa Romeo sports cars.
Why not have diesels in all cars? Luxury, the convenience of the gas engine acceleration, and the extra material that goes into a diesel engine to harness the greater amount of torque.
All utility power units run electric (the most efficient but with little or no choice of variable RPM range), or diesel.
Gas engine's useful life without repairs is normally about 10-15,000 hours. A normal diesel. 30-50,000 hours. Exotic diesel engines are available that guarantee 100,000 hours or more.
The combustion chamber shape and configuration of a gasoline engine is critical and subsequently limited as to how large the piston and cylinder can be. A diesel doesn't care and actually becomes more efficient with larger bore size.
Outside, plowing up the rice fields, is a Yanmar 'roht kwai'. A mechanical buffalo. It has a 7.5 horsepower diesel engine. It burns 1 gallon of fuel every 4 hours or so. The expected useful life of it's engine is 10 years. A gasoline engine equivalent would need to be at least 15 horse, 2 cylinder to be started easily, and would burn about 1 gallon of fuel an hour. Expected useful life, 2-3 years. Diesel engine price, new, 8-12,000 baht. Gasoline for same purpose, 15-25,000. They don't sell many gas engine versions.
---